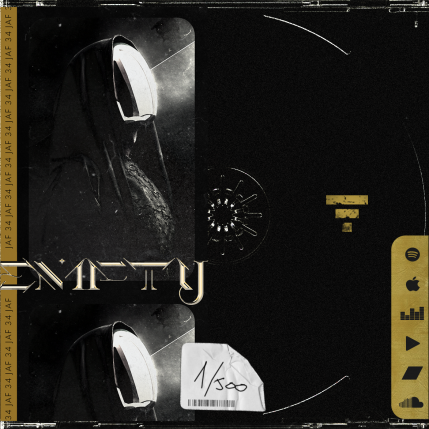 EMPTY
Album | 2021 | 6 songs | 34 min.
On this debut album JAF 34 created a hub, where was massive collaboration between members from other bands: Jakub Daš (Nikitin), Jirka Bendl (Manon Meurt, Mara Jade), Michal Hanáček (Baro Chandel), Petr Voruda (Baro Chandel), Oskar Pilař (Peter Pan Complex), Jakub Chaba (Peter Pan Complex), Vojtěch Filip or Petra Hanáčková. You can find here 6 songs in a lenght of 34 minutes.
21. 10. 2021
FUCHS2 LIVE: Křest alba Empty
FUCHS2
Vnitroblock * Empty
Release party of pop-up exibition and concert of audio-visual project Empty.